February 8, 2016 at 10:37 PM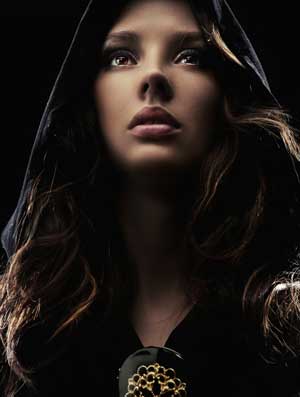 Photo courtesy of DepositPhotos.com
"Another dress? No thanks, ma," I told her on my fourteenth birthday. "I'd like a hunting knife instead."
She eyed me curiously, as if I had just told her that I was no longer a virgin. "And what do you need a knife for, Cailan?"
"To kill vampires, of course."
"It takes a lot more than a knife to kill a vampire." She rubbed the scar above her ear.
"A toothpick can be lethal if you know how to use it. At least, that's what the old man told me," I replied.
Momma pursed her lips, and began knitting again, but I was smitten with my new occupation. At first I thought I would be angry when she started seeing the stranger a few months ago, but my heart warmed every time he passed by.
Initially I thought he was a dork…all right, perhaps he is a dork; but when I caught him throwing knives into an old post I was captivated. I hid behind a bush and watched for a while, certain he could not see me. Knife after knife he buried into the pillar, each the same distance apart. After tossing his three knives, he yanked them out and began again.