Chapter 3: Vision
December 1 at 12:00 AM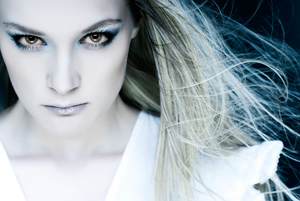 Photo by Ivan Bliznetsov
She came with a song, riding the morning breeze. Her haunting echo stirred the souls of Vissorouy from their slumber, especially its nocturnal brethren. With every footfall they felt her presence graze them, like frost over a warm stone.
"Who is this creature wandering our streets?" they whispered among themselves. Surely they had to get a better look, and fate permitting, taste.
The seductress was a vision of fragility and virtue. A full-length dress covered her from collar to heel. Her ivory hair draped over it, making it difficult to discern where one began and the other ended. Her unblemished skin did not go unnoticed. Such a delicious vanilla hue she was, especially for the eyes.
Given Vissorouy's brief history, it was uncommonly bright that day, one of the few times the marble sky parted a trickle, allowing a few scant rays to wander through. Even on a fair day her façade was grim and uninviting, but it bathed the siren in an ethereal glow that morn, imparting a rare and fleeting embrace.
The stranger circled the town, singing all the way. She wanted each of them to see her, want her. Finally she settled on a room overlooking the harbor, with three revealing full-length windows. As she stepped inside the song faded, leaving the residents to ponder which tale the enchantress had sprung out of.
Vissorouy's hunger had been aroused once more.
How badly they needed her.
How wrong they were.