Chapter 42: Vangelica
February 25 at 10:00 PM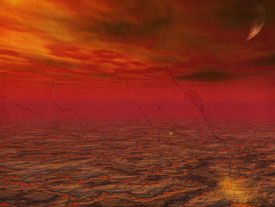 Photo courtesy of Kackschiss
In the pope's absence, Vangelica, guardian of Abber Sur and general of its inner legion, sprouted wings. Hovering high above the castle walls, a black veil concealing her ruby eyes, she took the arrow in her bow, and volleyed it back. The shaft splintered into many, and rained down on Massadin, piercing his shield and cuisses, and pinning his thighs to his steed.
"What do you know of God's will?" The pontiff snapped. "If you seek his embrace, why do you strike down his holy army? Misguided is the fool who thinks him the better of the two. Come claim the crimson throne, godslayer, and you shall find the dragon himself."
Vangelica glided onto the allure, and pushed a giant lever. The strength of ten vampires coursing through her, she grinded the metal bar over, the armament clinking once complete. She tucked her golden tresses in her veil, and nodded to Pope Ruminus.
For several moments, Massadin's army gaped at the castle, though nothing came.
Bleeding, Massadin laughed. "Rather than these walls, perhaps you should have invested more wisely in your men."
"Even godslayers can be humbled," the pontiff uttered from cracked lips.
Mistaken for décor, bronze plates midway down the outer curtain slid open, uncapping a series of ovular ducts spaced a short distance apart. Dragon tears flowed forth, dousing the front lines in a bath of molten lava. The Saint's army disintegrated all around him, his own fortune spared by pressing closer to the castle wall, and letting his steed take the brunt of it.
From hidden barracks a mountain over, legions poured out. Divisions of the Holy Crescent engaged the flank, preventing any possible exit, and driving the remnants into the pooling flows.
Delighted to see the host shatter so quickly, Ruminus ordered Massadin up. Vangelica lashed down her golden whip, seizing him by the neck, and hauled up both rider and steed as the swells oozed shut beneath him. The champion grappled with the darkness as the last of his loyal men faded from view.
Once awake, he found himself staring at the black pontiff's feet, and had little choice but to kiss them, and beg forgiveness. In return, penance awaited Massadin the Saint.
Centuries and centuries of penance.