Chapter 45: Incendiary
February 28 at 12:00 AM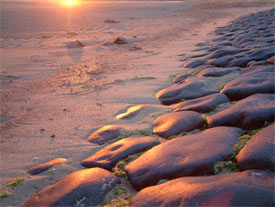 Photo courtesy of Bertil van Kolthoorn
The hunter spread a map over the desk, and pulled a drafting compass from his leather bag. He stabbed one end on the Vangley estate, and the other on the edge of the forest. Comparing the expanse to a scale on the map, he shook his head. "Still too close."
Laurent entered the room, dawning a fresh shirt and pants. "How is father?"
"As usual, his plate was full, but I did manage to address our concerns."
Laurent stared at Lawson, and then smirked. "Did he use the lame hen routine again?"
Lawson hesitated, and looked down at the map.
"I've warned him of his indiscretions, but what can I do? I am only his son. Hopefully Olivia will not poison him again when she finds out."
"Poison?" Lawson looked up.
"Be wary of what you eat at the dinner table this evening." Laurent stepped forward. "So what have you discovered, Lawson? How may I be of service?"
"First, I require a new room, one that overlooks the forest. This room does not have windows, and I do not have time to choose another. If you could pick one for me, I would be grateful."
"Certainly," Laurent replied.
"Excellent. If the map is accurate, the forest lies approximately 10,000 feet away. The only thing that is certain is your father's intent to burn it down, so we shall start there.
"Vegetation extends from the forest down to Vissorouy." The hunter pointed. "Brush fires are a tricky menace; they can be sparked easily, and a sudden change of wind can send it downhill. Since the town is largely constructed of wood, and dwellings close in proximity, there is further risk."
"What do you suggest?" Laurent inquired.
"First, we need to establish a perimeter on the edge of town about 50 feet wide, devoid of vegetation and encroaching trees. Any piles of debris are equally hazardous, and must be removed as well. Ladies can clear the brush, while men remove the trees."
"There are historic trees lining the edge of town; most will not be receptive to the idea," said Laurent.
"We will move what we can, but if fire rolls downhill, they will be wiped out anyways. Furthermore, any tree that facilitates the blaze shall be removed, but the outer edges are our primary concern.
"Last, we shall lay down a bed of rocks as further insurance. It would be beneficial if we had a natural barrier, like a river or stream; perhaps the sea at our back can provide an advantage?"
Laurent nodded. "How much time did father allow for preparations?"
"A day."
"Just like father," he smiled. The vampire pondered for a moment, and then said, "I can do this for you, Lawson. I can coordinate the fireproofing of the town while you focus on its defenses."
"It is day, Laurent."
"I will manage. Whatever Vissorouy needs, I shall give, and in time she will return the kindness. That is our way, Lawson."
"Very well. Battlements can wait; the best I can offer Vissorouy this day is an orderly evacuation plan. I shall also review the current fire procedures while I am at it."
"So it shall be." Laurent shook his head. "Claude Didier will serve as your guide in my absence, and help you speak to the proper authorities."
"Are you sure you trust me from your care?" said Lawson.
The young man patted him on the shoulder. "More so than my father."